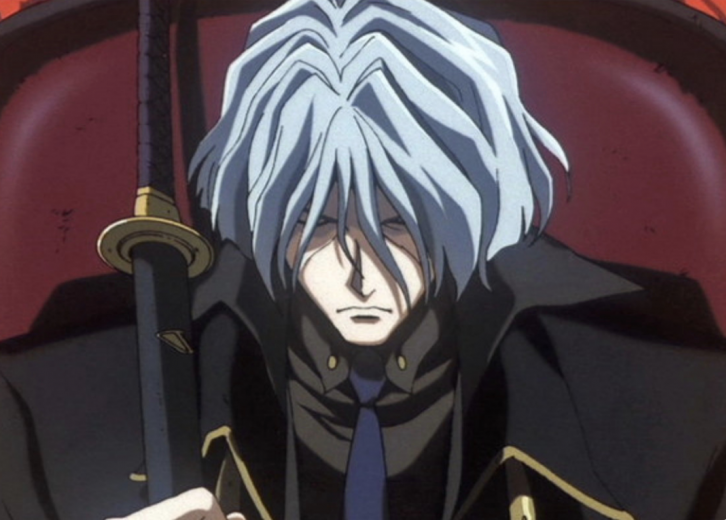 #50. Cowboy Bebop: The Movie (2001)
– Directors: Shin'ichirô Watanabe, Tensai Okamura, Hiroyuki Okiura, Yoshiyuki Takei
– Stacker score: 78.2
– Metascore: 61
– IMDb user rating: 7.9
– Runtime: 115 minutes
If you're not already into anime, "Cowboy Bebop: The Movie" may not be the best place to start. It's based on a series by the same name, and while it's not necessary that you watch the show before the film, you might be confused by the fast-paced action without proper context. But if you're an anime fan looking for a space epic filled with bounty hunters, a nanomachine-based biological weapon, and a dog with human-level intelligence all set on the surface of Mars, look no further.
#49. Star Wars: Episode VI – Return of the Jedi (1983)
– Director: Richard Marquand
– Stacker score: 78.8
– Metascore: 58
– IMDb user rating: 8.3
– Runtime: 131 minutes
The original "Star Wars" trilogy will always be remembered for bringing blockbusters to Hollywood, with all their action, adventure, and exorbitant budgets. The third entry, "Return of the Jedi," is generally considered by fans and critics to be the worst of the three, though it's no less-beloved than the first two. The Rebels, beaten time and time again, finally take their stand against the Empire, as allegiances are tested and secrets are revealed.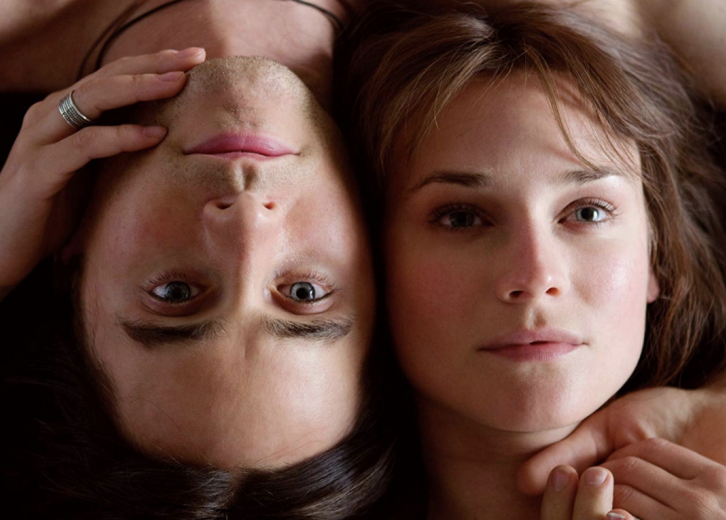 – Director: Jaco Van Dormael
– Stacker score: 78.8
– Metascore: 63
– IMDb user rating: 7.8
– Runtime: 141 minutes
This list comprises space movies, after all that's what you came here for, but "Mr. Nobody" is one of a few time movies too. Jared Leto portrays the protagonist, Nemo Nobody, the last mortal left on Earth after everyone else achieves immortality through cellular regenerative technology. Though the movie largely takes place on Earth, Nemo at points writes a story about space travel to Mars, which is visually presented in gorgeous detail.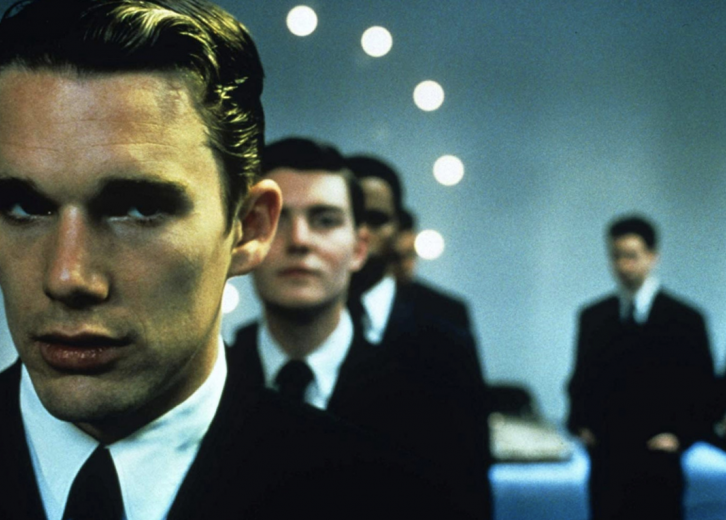 – Director: Andrew Niccol
– Stacker score: 79.3
– Metascore: 64
– IMDb user rating: 7.8
– Runtime: 106 minutes
Twenty-one years after the release of "Gattaca," the scientific community was forced to confront an issue raised by the film: gene editing. Using CRISPR technology, scientists can now selectively edit portions of DNA in embryos, creating artificial resistance against diseases like HIV, smallpox, and cholera. Eventually, this technology could determine many human traits, from intelligence to eye color, exactly to the parents' desire. In the world of "Gattaca," a man born naturally—without any genes edited—poses as another man to sidestep genetic discrimination and fulfill his dreams to travel to space, and raising important questions about whether gene editing is just a novel form of eugenics.
– Director: George Lucas
– Stacker score: 79.3
– Metascore: 75
– IMDb user rating: 6.7
– Runtime: 86 minutes
"THX 1138" was a failure. That is, until George Lucas gained notoriety for "Star Wars" and fans went back to watch his first film, which depicts a totalitarian dystopia controlled by mind-altering chemicals and an android police force. The title refers to the film's protagonist, played by Robert Duvall; to encourage conformity, names are simply three initials and four digits.
You may also like: The richest country music stars
#45. Rogue One: A Star Wars Story (2016)
– Director: Gareth Edwards
– Stacker score: 79.9
– Metascore: 65
– IMDb user rating: 7.8
– Runtime: 133 minutes
Many fans found inconvenient truths (without revealing spoilers) at the end of "Star Wars: Episode IV." 39 years later, "Rogue One," which takes place right before "Episode IV," sets the stage for that famous climax, explaining the story behind how the heroic band of rebels was able to strike a decisive blow against the Empire. The first "Star Wars" film to be set outside the three major trilogies, "Rogue One" was played for its no-holds-barred action, fast-paced storyline, and memorable cameos from beloved characters.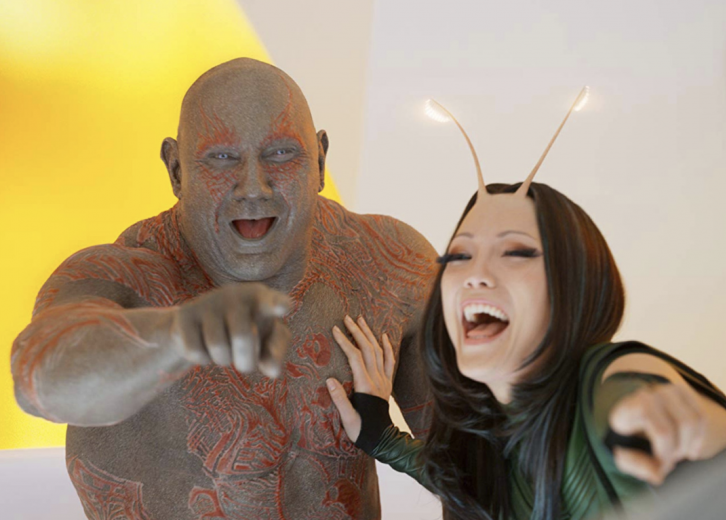 #44. Guardians of the Galaxy Vol. 2 (2017)
– Director: James Gunn
– Stacker score: 79.9
– Metascore: 67
– IMDb user rating: 7.6
– Runtime: 136 minutes
Until 2014's "Guardians of the Galaxy," the films of the Marvel Cinematic Universe were mostly confined to Earth, with a few sojourns to Asgard with Thor. However, like its predecessor which appears further down this list, "Guardians 2" is set entirely in space, where Chris Pratt's Peter "Star-Lord" Quill was raised following his childhood abduction from Earth. With only retro songs to remember his home planet by, Star-Lord searches for answers with his band of reluctant heroes, among them a talking raccoon and sentient tree.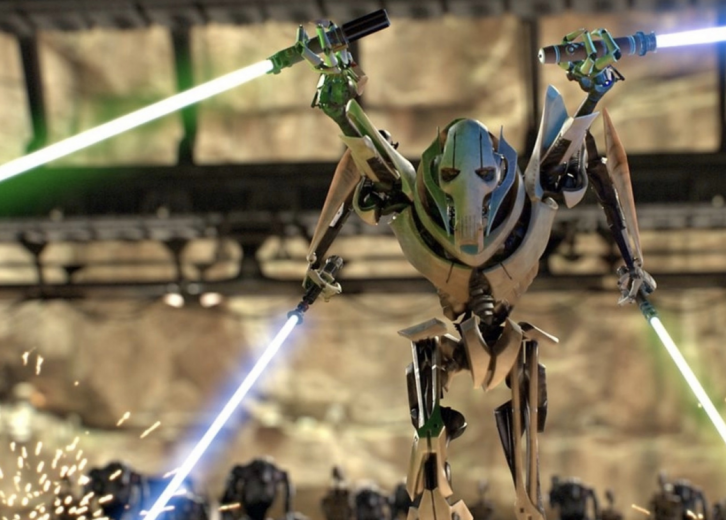 #43. Star Wars: Episode III – Revenge of the Sith (2005)
– Director: George Lucas
– Stacker score: 79.9
– Metascore: 68
– IMDb user rating: 7.5
– Runtime: 140 minutes
Though the trilogy of films that served as prequels to "Star Wars: Episode IV" generated ire from fans and critics alike, there's a lot to enjoy in "Revenge of the Sith," in which Anakin Skywalker must choose between the light side of the Jedi and the dark power of the Sith. Though the romance between Hayden Christensen's Anakin and Natalie Portman's Padmé is… unconvincing, the twists and turns are exciting enough to watch that they've now been immortalized as viral meme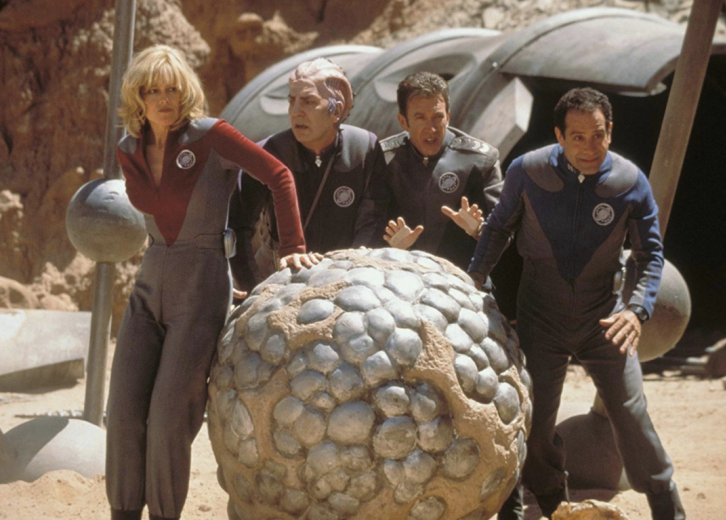 – Director: Dean Parisot
– Stacker score: 79.9
– Metascore: 70
– IMDb user rating: 7.3
– Runtime: 102 minutes
What does Sigourney Weaver do after finally escaping from the aliens in "Alien" and "Aliens?" Poke fun at another staple of the sci-fi genre in "Galaxy Quest," a transparent but nonetheless hilarious send-up of "Star Trek" and its fans. Also starring Tim Allen, Alan Rickman, Tony Shalhoub, Sam Rockwell, and Daryl Mitchell, this cult classic is beloved by the very fans it made fun of, a surefire mark of a great film.
#41. Star Trek II: The Wrath of Khan (1982)
– Director: Nicholas Meyer
– Stacker score: 80.4
– Metascore: 67
– IMDb user rating: 7.7
– Runtime: 113 minutes
Nowadays, with the ubiquity of computer-generated images, or CGI, in blockbuster cinemas, it's charming to remember of time of carefully painted miniatures and fireworks explosions comprising much of what we consider "special effects." "The Wrath of Khan," the first film to have a sequence comprised entirely of CGI, was a harbinger of this new era. Beloved by fans, William Shatner's James Tiberius Kirk leads a war against Khan, who has sworn revenge on the Starship Enterprise, in this classic space opera.
50 best space movies of all time
WRITTEN BY

 OCTOBER 30, 2020

#40. On the Silver Globe (1988)

– Director: Andrzej Zulawski
– Stacker score: 81
– Metascore: 72
– IMDb user rating: 7.3
– Runtime: 166 minutes

Based on the novel of the same title by Jerzy Żuławski, a Polish novelist famous for his "Lunar Trilogy," of which "Silver Globe" is the first, this film sees a stranded group of astronauts start a new civilization on an alien planet. With detailed costumes and exquisite sets, this film confronts themes of religion and custom. In all, "Silver Globe" is an incredibly ambitious work, with stunning, visionary production.

– Director: Duncan Jones
– Stacker score: 81.6
– Metascore: 67
– IMDb user rating: 7.9
– Runtime: 97 minutes

Many sci-fi movies have grand sets, impressive special effects, and daring heroes; others use the context of sci-fi to explore the human condition. That's the case with "Moon," which sees Sam Rockwell as a lonely helium-3 miner on the far side of the moon, cut off from human contact for three years as he works. When he begins to suffer hallucinations, not even the viewer will be able to tell what's real and what's imagined.

– Director: James Gray
– Stacker score: 81.6
– Metascore: 80
– IMDb user rating: 6.6
– Runtime: 123 minutes

In "Ad Astra," James Gray set out to present a realistic depiction of space travel, coining the term "science future fact" to describe his vision of interplanetary travel rooted in science. The psychological drama, which tells the story of an astronaut (Brad Pitt) who sets out to discover the truth about his missing father (Tommy Lee Jones), does that and so much more. Contemplative and loaded with meaning, the movie also asks big questions about the existence and role of god.

#37. Star Trek Into Darkness (2013)

– Director: J.J. Abrams
– Stacker score: 83.2
– Metascore: 72
– IMDb user rating: 7.7
– Runtime: 132 minutes

The sequel to Abrams' warmly received 2009 "Star Trek" reboot, "Into Darkness," sees the same crew headed by Chris Pine's James T. Kirk in a new adventure, tracking a mysterious villain played by Benedict Cumberbatch in a sneering, intense performance. With all the thrills and twists of the original "Star Trek" television series with the blockbuster budget of a J.J. Abrams flick, "Into Darkness" is a solid entry in the space-opera canon.

#36. Invasion of the Body Snatchers (1978)

– Director: Philip Kaufman
– Stacker score: 83.2
– Metascore: 75
– IMDb user rating: 7.4
– Runtime: 115 minutes

The fact that the oldest film on this list also makes the top ten is notable; many of the deep questions posed by old sci-fi movies seem dated to us (are "Star Trek's" communicators any better than an iPhone?). However, the fear of someone you love seeming just a little off still raises goosebumps on the flesh of any viewer. The culprit: alien pods that, when they reach maturity, duplicate humans entirely, though the duplicates are devoid of any emotion.

You may also like: 25 most popular Emmy-nominated shows of 2019

#35. Avengers: Infinity War (2018)

– Directors: Anthony Russo, Joe Russo
– Stacker score: 84.9
– Metascore: 68
– IMDb user rating: 8.4
– Runtime: 149 minutes

After 18 films and 10 years, the beginning of the final climax of the Marvel Cinematic Universe arrived, along with Josh Brolin's Thanos, the most terrifying villain our heroes have ever faced. With Thanos intent on tracking down the infinity stones, mystical objects capable of immense power, with the goal of eliminating half of all life in the universe, the Avengers set out across space to stop him.

#34. Hidden Figures (2016)

– Director: Theodore Melfi
– Stacker score: 84.9
– Metascore: 74
– IMDb user rating: 7.8
– Runtime: 127 minutes

Everyone remembers where they were when Neil Armstrong walked on the moon. Fewer people remember—or ever knew about—the groundbreaking scientists and mathematicians that made that walk possible, many of them women of color, during a time when segregation was still enforced. Led by stirring performances from Taraji P. Henson, Janelle Monae, Octavia Spencer, and others, "Hidden Figures" is a heartwarming story about overcoming obstacles both on the ground and in the air.

– Director: Joss Whedon
– Stacker score: 84.9
– Metascore: 74
– IMDb user rating: 7.8
– Runtime: 119 minutes

Not to be confused with the astoundingly awful 2019 film by the same title, 2005's Serenity is a final love letter to the series "Firefly," which follows the crew of the spaceship Serenity. Though the television series failed with audiences, a passionate cult of Joss Whedon fans convinced Universal Studios to bankroll a film meant to wrap up unresolved threads, which fans were overall pleased with.

#32. Thor: Ragnarok (2017)

– Director: Taika Waititi
– Stacker score: 85.5
– Metascore: 74
– IMDb user rating: 7.9
– Runtime: 130 minutes

After "Thor: The Dark World," received lukewarm reviews, Marvel brought in New Zealand director Taika Waititi to spice up the franchise. The result: a colorful, hilarious romp through space featuring Chris Hemsworth's Thor facing off against Jeff Goldblum's The Collector and Cate Blanchett's Hela, along with (and sometimes opposed to) his brother Loki, played by an always-conniving Tom Hiddleston. Some old friends and foes make surprise appearances, and among fans of superhero movies, it's a must-see.
– Director: Ron Howard
– Stacker score: 85.5
– Metascore: 77
– IMDb user rating: 7.6
– Runtime: 140 minutes

"Failure is not an option." Those are the words uttered by NASA flight director Gene Kranz, played by Ed Harris, after an explosion disrupts a planned moon landing in this docudrama adapted from real events. Starring Tom Hanks, Kevin Costner, Kevin Bacon, and Bill Paxton as stranded astronauts, this heart-pounding thriller will have you at the edge of your seat, even if you know the outcome.

You may also like: 1984 and 19 other dystopian novels that predicted the future

Mona Lisa

Unpacking Mona Lisa at the end of World War II in 1945

source: reddit

The Mona Lisa is one of the most – if not THE MOST – well known and beloved painting in the world and it's been stolen multiple times but during World War 2 the painting was sitting pretty in the Louvre, meaning that it had to be kept safe from the Nazis.

Jacques Jaujard, director of France's National Museums, concocted a plot to keep the art in the Louvre, including the Mona Lisa, from falling into the hands of Nazis.

On August 25, 1939, Germany and the Soviet Union announced their Nonaggression Pact and Jaujard closed the three days "for repairs." During this time the Louvre staff removed paintings from their frames (if that was a possibility), moved statues, and placed these items in wooden crates.

The crates were then marked with red dots to mark the significance of the art (the Mona Lisa received three dots) and on August 28, 1939, hundreds of trucks carrying 1,000 creates of artifacts and 268 crates of paintings to the Loire Valley where the art was kept far from bombing targets.